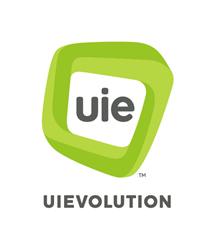 Seattle, Washington (PRWEB) June 18, 2014
UIEvolution, Inc. and VIDELIO-HMS announced today the continuation of their partnership with Princess Cruises to deploy UIEvolution's Guest Evolution technology platform on the Regal Princess, the newest ship in the Princess fleet that set sail on its maiden voyage May 20, 2014. Guest Evolution offers Princess Cruises the capability of providing a full IPTV experience with greater personalization and e-commerce capabilities.
UIEvolutions Guest Evolution delivered the worlds first HTML5 based TV solution in 2013, when it was deployed to passenger and crew cabin TVs and digital signs on the Royal Princess. After receiving rave reviews from passengers and crew, Princess selected UIEvolution and VIDELIO-HMS to deploy Guest Evolution on three ships with coax cable infrastructure: Sun Princess, Sapphire Princess and Diamond Princess. This latest deployment of Guest Evolution on Regal Princess continues the offering of an already terrific guest experience once more.
"We are delighted to once again work with UIEvolution and VIDELIO-HMS to offer innovative technology and in-room entertainment services and content to our passengers and crew," said Andrew Brown, manager of onboard media, Princess Cruises.
We are proud to be expanding our already close and successful partnership with Princess Cruises, said Travis Beaven, Chief Product Officer at UIEvolution. We are pleased that they have, once again, selected our Guest Evolution platform for the Regal Princess. We look forward to leveraging our relationship with Princess Cruises and VIDELIO-HMS to create more synergy as we continue to raise the bar on delivering enhanced experiences for passengers and crew.
Guest Evolution platforms features include live TV, ship channels, and video and music on demand. The solution can be extended to support a host of additional innovative features such as: